Most people associate vacations with summer. Schools are out, days are longer, and the pace of the workplace seems to slow down. Roadways, airports, and train stations hum with people traveling for pleasure.
But vacationing during the winter may make more sense. School breaks and holiday work closures create prime chunks of downtime for getaways. Ski slopes beckon the snow enthusiasts, and sandy beaches wave to sun worshippers.
A vacation is a great way to shake off the winter doldrums. Schedule an outdoor getaway, and you'll burn more calories and absorb more vitamin D. Traveling still won't be free, but you might find better deals on airfares and car rentals.
The budget will affect where you go unless you have substantial disposable income. Looking for ways to save money is a must, regardless of the time of year. Here are five money-saving tips for winter vacations.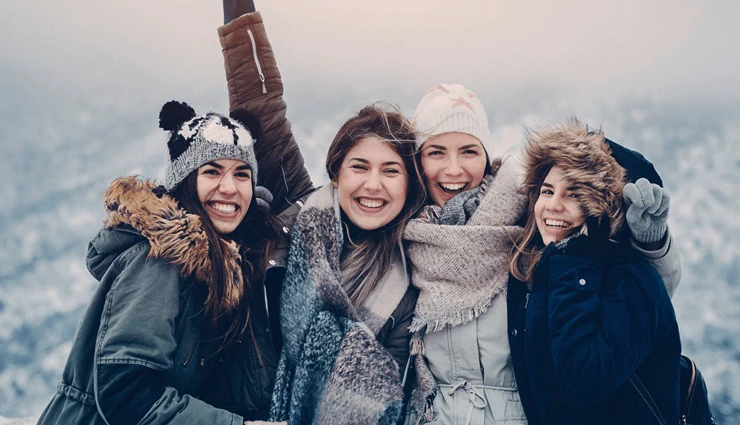 1. Pay as You Go
Nothing takes the joy out of a vacation like paying for it — with interest — for months after you get home. To save money on your winter getaway, set a budget you can afford and pay for it as you go. The books will be balanced when you're ready to take a trip next summer.
There are two great ways to stick to a budget. First, resist the temptation of pulling out that credit card before and during the trip. Instead, use a debit card to keep from overspending and raising debt.
Second, consider buying a travel package instead of paying for everything a la carte. Bundling expenses like airfare, hotels and even some meals can save a lot of cash. Plus, you can often make payments over time so that, come departure time, most of your trip is already paid for.
2. Time It Right
There's a method to the madness of travel. The nightmares you have heard about (or experienced) regarding overbooked and canceled flights are real. Although these can happen anytime, research the worst times for winter travel and avoid them like the plague.
Choose travel days that don't immediately precede holidays or weekends, like Thanksgiving, Christmas, and New Year's. Flying on the holidays themselves, in contrast, could net you a sweet deal. Or wait until January, after all the wandering revelers return home.
Getting away should be about enjoying the entire experience. Smart timing usually yields lower ticket prices, hotel rates, and excursion costs. Not to mention, the actual travel itself will be less stressful and annoying.
3. Pack Light
Most people tend to overpack for a vacation. That's particularly easy to do when you're headed to a winter destination. Those wool socks and sweaters take up a lot of suitcase real estate.
Before you pull out that massive, wheeled monstrosity, consider traveling with only a carry-on bag and a personal item. You can save paying up to $100 roundtrip for a checked bag. Moreover, you will avoid the inevitable overweight bag surcharge on the trip home.
It's OK to wear the same pair of pants and sweaters more than once. Travel in your boots and pack only one smaller pair of shoes. Think "layers" as you pack to stay warm and swap out different outfits with a few items of clothing.
4. Pick a Less-Traveled Destination
Consider going where most people aren't at that time of year. Winter travel isn't confined to ski chalets, Caribbean cruises, and all-inclusive beach resorts. It might be the perfect time to visit a quieter destination during winter.
If cities in Europe are on your bucket list, you can save money on a winter visit. After all, the treasures of the Louvre will be just as entrancing in January as they are in June. Instead of hitting the beach in Mexico, visit one in New Zealand in February. Traveling during a destination's off-season can save a lot on airfare and accommodations.
Find out whether winter offers some bargains you can take advantage of while checking off a place you long to visit. There's also the bonus of seeing the sights when shorter lines and smaller crowds are the norm. So dust off your bucket list and do some online research.
5. Sleep Smarter
Making reservations at a hotel is de rigueur for many travelers. During busy seasons, though, you'll pay a premium for staying in one. It's smart to explore a few other options that could save you a fistful of dollars.
Sacrificing a few amenities in the place where you sleep will give you more money for actually enjoying the destination. Instead of booking a room at the Marriott or Hilton, check out hostels, homestays, and condo rentals. Ask yourself if you need housekeeping to change your towels every day.
Besides, a day pass will allow you to take advantage of that famous hotel spa without paying for a room all week. Unless the trip is about the hotel itself, spend your money on what you want to do while you're away. You only need a clean place in a good location, and there are hotel alternatives to fit that bill.
Save Some Green During a Winter Wander
When the nonstop holiday hoopla arrives, consider getting away from it all. If you do, you can start planning your summer getaway as soon as you return home. No matter what destination you choose, make some smart moves to keep the cost down.